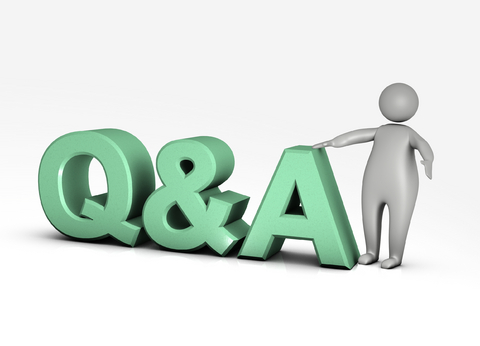 Question & Answer websites is a great feature in a website because it will let your visitors to share their thoughts about anything under the sun. The questions are over flowing as well as the answers waiting for them. Most of the time, the web users have something in mind and want to ask about it, and answer should be given my the other web users.
In this article, I'll be presenting free and paid questions and answer builder for your website.
Question2Answer is an open source platform for Q&A websites. It will help you to create your online community in different area you want to worked into. There are over 100 websites who are using Question2Answer to their websites. The good thing is that it has a SEO built that makes a search-engine friendly. This mean that you will get a respond quickly and easily and users will regularly come to your website.
Features:
Five minutes to install.
Easy styling with CSS themes.
Simple to translate into any language.
Fast integrated search engine.
Points-based reputation management.
Categories and/or tags (with auto complete).
Email notifications and RSS support.
Voting, comments and follow-on questions.
PHP/MySQL scalable to millions of posts.
Built-in user account management.
Supports Facebook single sign-on
Custom single sign-on for existing sites
QSQA is a free Q&A website with an online community that is written in Python and powered by Django application framework. Users can earn points while participating in your question and answer community. It is a full featured Q&A system that you need in your website. QSQA is not only a Q&A website but you can also create an online forum, blogging platform, mini social network, simple CMS, wiki platform and more.
Features:
A question and answer engine that's dead simple to use, has wiki-like features and a voting system
A social networking engine that allows you to connect with and follow other people and topics and send private messages to each other
A reputation system that lets you give and receive props for positive contributions to the community
A powerful search function that helps you find relevant information quickly and easily
The ability to create groups to help narrow content focus
The ability to export site data
The ability to easily federate content that's created on your site (federating content = reusing content generated on one of your sites in another)
The ability to import data from your current or old Stack Exchange site
Support for widgets to expand functionality
Automatic site activity reports
The ability to customize your site using themes
The ability to embed videos, audio and images
Shapado is a free and open source Q&A software. It is a hosting service that allows anyone to create his own Q&A site for free in less than 8 seconds. There is also a pointing system when user participate in the question and answer community. The interface is simple yet it is full of content. The area is being maximize of the question and answer, tags, recent badges, top groups, recent groups, and recent users. It is rolled in one page.
Qwench is a StackOverflow clone based in PHP/mySQL. It has a cool and clean interface that makes it easier to understand that it is a Q&A website. Like StackOverflow, you can view the how many answers and also you can vote.It also have the basic Q&A website features. Try checking
StackOverflow
to see the similarities.
Features

Allow users to post questions and answers
Points system similar to StackOverflow
Ability to post an article as a knowledge-base (for corporates)
Ability to lock site to registered users only
Clean CSS layout
Works in all major browsers
Qhub promises to have a simple way to add a Q&A area to your website.Adding a questions and answers section to your website is a great way to engage, understand and help your users. It has also a google optimized that makes it a search-engine user-friendly so that when user google for a question, Qhub will be one of the first resources.
Features:
Members can easily share their questions and answers with their friends by connecting their Twitter and Facebook profiles.
Powerful and easy to use moderation controls.
Optionally prevent members from using abusive language in their contributions.
Easily promote members to administrators to help manage your site. Quickly block users who are misbehaving.
When enabled the spell checker prompts members to evaluate their spelling before posting.
Create a collaborative community where anyone can ask and answer or choose to select who can contribute answers.
Let anyone join and view your Qhub or create an invitation only private forum
Easy to use customization tools help you stand out from the crowd.
Its simple to integrate your Qhub into an existing website.
With extensive stats your users will be able to interact with the questions, answers, and other members. They'll be able to do anything from voting on answers to viewing the most popular and active questions. and more.
WP Answers is a WordPress plugin that will turn your WordPress theme to question and answer site.The users can register to ask and answer questions posted by others. A great way to foster interaction between your site members.It also has a system that pulls questions from Yahoo Answers and auto-posts them to your site. It promises to dominate search engine results, earn cash in auto pilot, advanced admin panel and social integration.
Features:
Question and Answer system
Point System
Profile Pages
Automatic Content from Yahoo Answers
Customize content
Facebook and twitter integration
Full advertising management
Free online support
Question Answer Script is PHP Answer Script that is large and highly customizable with set of key features. It is acclaimed as the Best Yahoo Answer clone.It has the question & answer publishing including poll question, images & videos, with highly secure environment to sustain any attack.
Features:
Quick & Easy Wizard for InstallationPoll Question, Video Question, Picture Question.
Admin has the control to enable or disable the different type of Question.
You can embed Youtube videos within Question & AnswerCommenting facility on Question & AnswersEmail Administration for New Question, Answers, users added or for any modification performed.
Modify all the custom text available on the website i.e. you can site language to you own language.
Point Redemption System to offer attractive gifts in exchange of points earned by user.
Admin can ON/OFF this feature.
100% Search Engine Friendly Website with SEO friendly URL's & Meta tags.
Admin can write their own rule for the meta tags.
Spam Proof – All forms are CAPTCHA Protected and more!
Looking for a questions and answers theme? This is the template you have been searching for. Instant Q&A is a custom WordPress template that can turn any WordPress blog into a robust question and answer site. This is for starter Q&A because all your basic need for a Q&A website is here. The good thing is that the questions are categorize per interest so that you will not be having a hard time looking for a specific question. I may say that the user interface is really cute yet elegant looking. All the features fall into the right place, so grab one of this and try it.
Features:
Turnkey Question & Answer website solution
Custom User Log In
Custom Sign Up with user-generated passwords
Custom Forgot Password option
Ability for member to change their password
Member Profile Pages
My Account Page
Edit Profile Page with Custom About Me text
6 Custom User Avatars to choose from
Gravatar Integration
Custom Ask a Question Form for Posting Questions
Unique Answer pages for Answering Questions
Popular Questions Section – Top Answered Questions in the Last 30 Days
Star Rating System – Members Earn points for Asking and Answering Questions
If I will be choosing one of this Q&A website, I'll be highly recommending WP-Answers because it has everything that you need for a Q&A website not only the basic features but also the advanced features. With the feel and look of the website, it is very clean, social and corporate at the same time. I know that it cost a little, but the features that being awaits for you is really usable and recommended. But still, it is your decision to make. Try to read and explore in every Q&A website and look for one that fits your needs, personality and interest.
I hope you like this question and answer website to integrate on your website. If we missed something, please tell us and we will be happy to update it. Thank you.